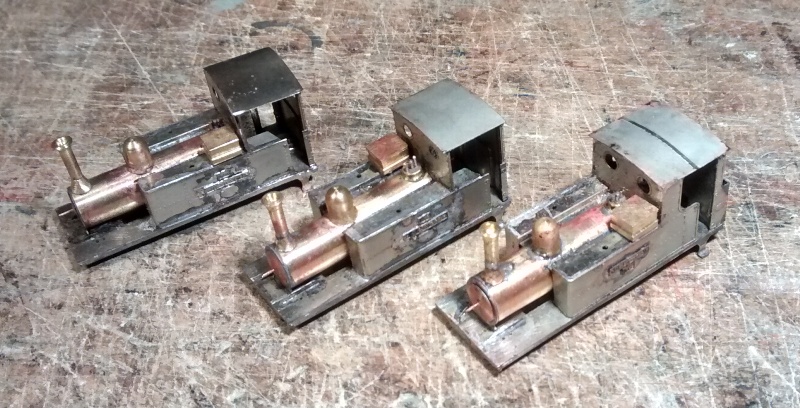 On Friday I shared a modelling session with my friend, Jon.   He was working on building the chassis for one of my Wisbech tram loco kits and I finished adding the main parts to these three loco bodies for my Southwold layout.
Now I need to build the chassis and then add the small details - steam pipes, water feed pipes, handrails, lubricators, etc.
I am pleased with the progress I made.   I am getting more used to soldering with the gas torch now (I have one made by Proxxon.) and this time used Aluminium kitchen foil to wrap around adjacent parts to avoid accidentally unsoldering things.
One thing that is important with soldering with a flame is that you need to hold the work more firmly.   When you are working with a soldering iron you can grab hold of the model a short distance away from where you are heating it (Experience tells you how close and it is easier with nickel silver than brass, which conducts heat around more.), but you cannot with a flame as you are putting a lot more heat into the work.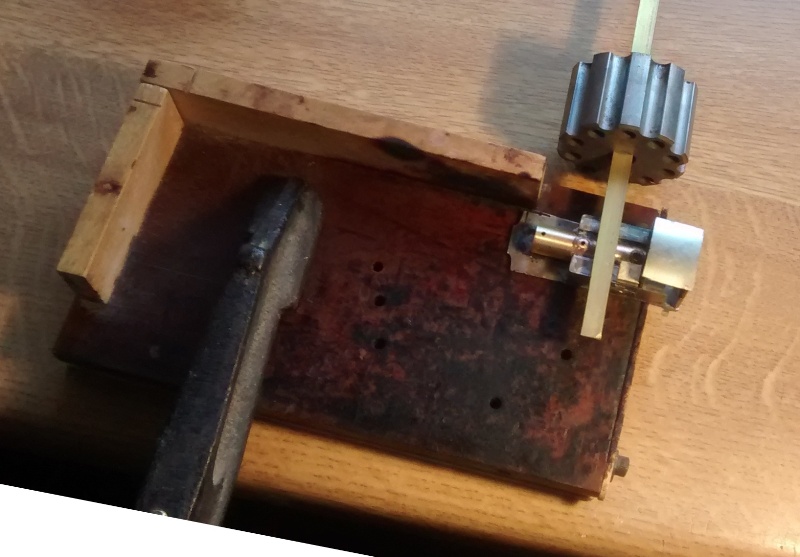 I hold the work down with a piece of brass bar supported at a similar height at the other end and with a weight slid on to bear down at the work end.   I am not sure the provenance of the weight - I think it might have been part of a defunct garden shredder which I dismantled before throwing away.   I liked it and kept it.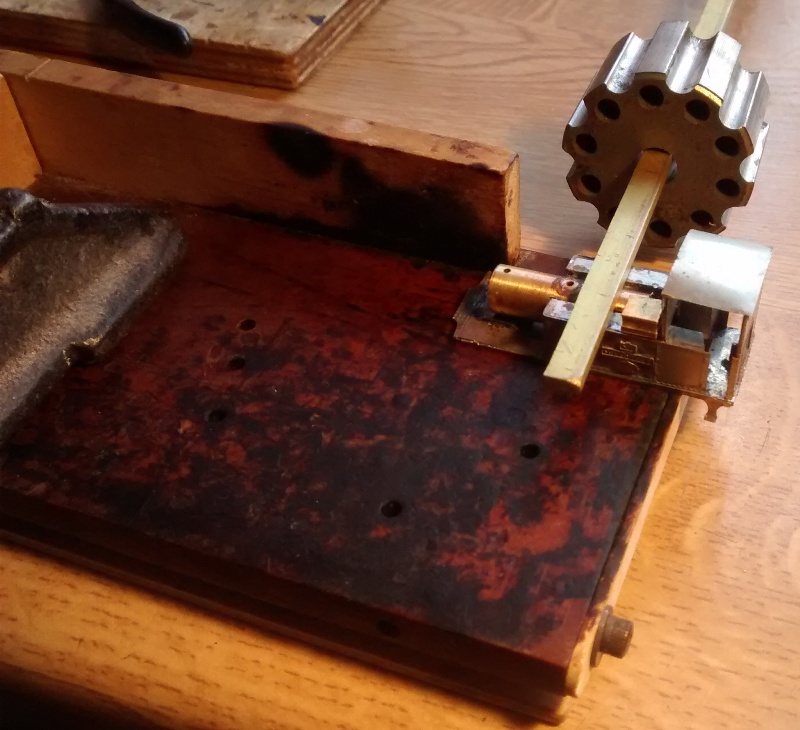 The Orion jig is held down to the bench with an 'F' clamp.