Goldhanger is not finished yet.   I started it years ago, but then got distracted by learning to design etches and doing more and more of these, and building Framsden.

The original concept sketch.   There is quite a lot of thinking in the composition.   The layout is very much seen as a painting, but one with at least two main themes (risky!): the village and station to the left and the bridge and river to the right.  Note the way the large foreground trees break up the whole into the separate scenes.   I like the rhythm of the trestles approaching the swing bridge and the contradiction of horizontals and verticals between the bridge  and the trees and masts of the moored sailing barge (yet to be built).   Unlike Framsden, my other layout, Goldhanger is a very 'high key' painting with lots of bright colours, added to with the double rainbow.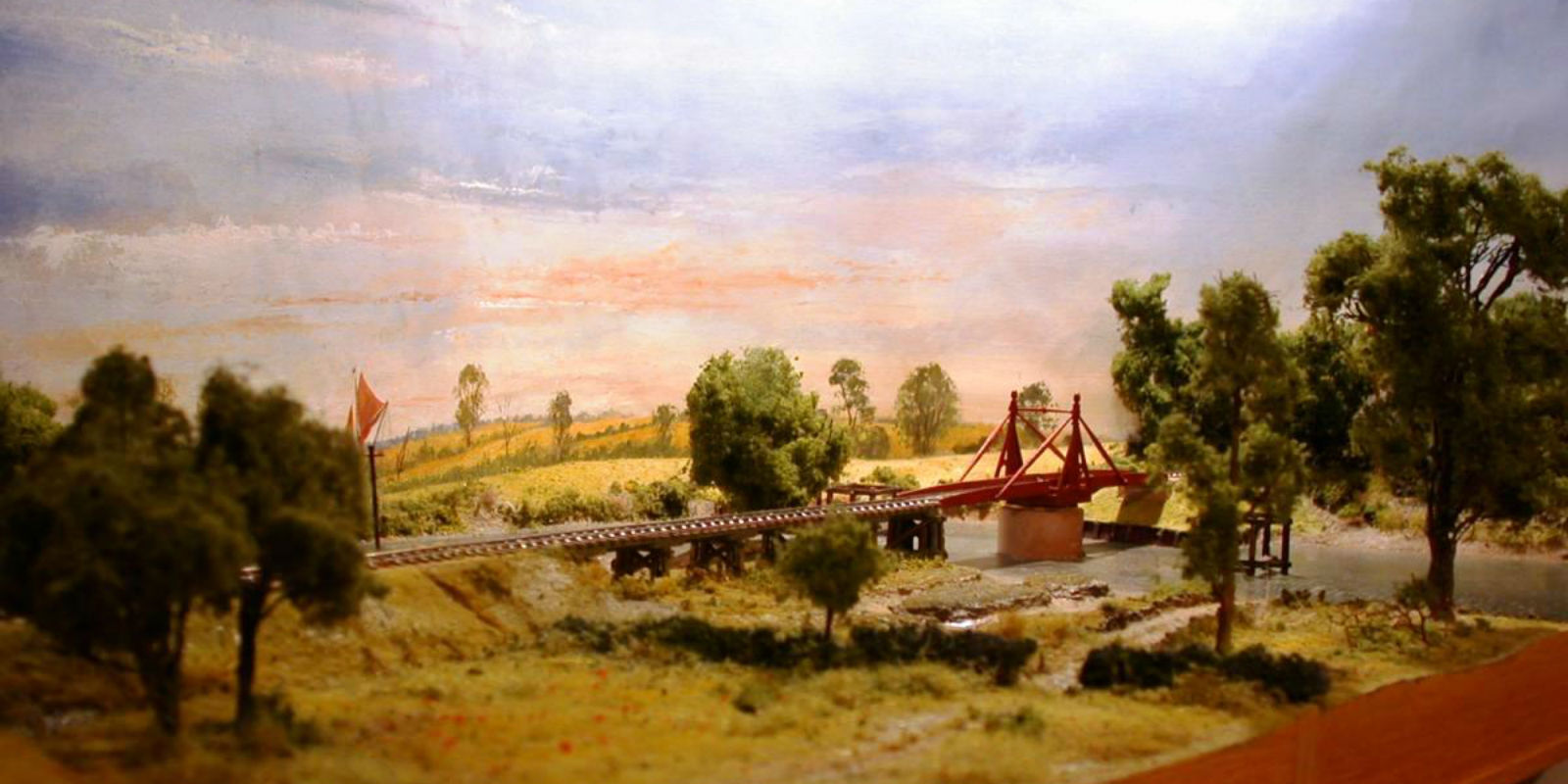 A general view of the eastern end of the layout looking down to the river - the first part to be worked up scenically.   The bridge pier has since been painted and I must replace this photo (hopefully with one which has a better depth of field).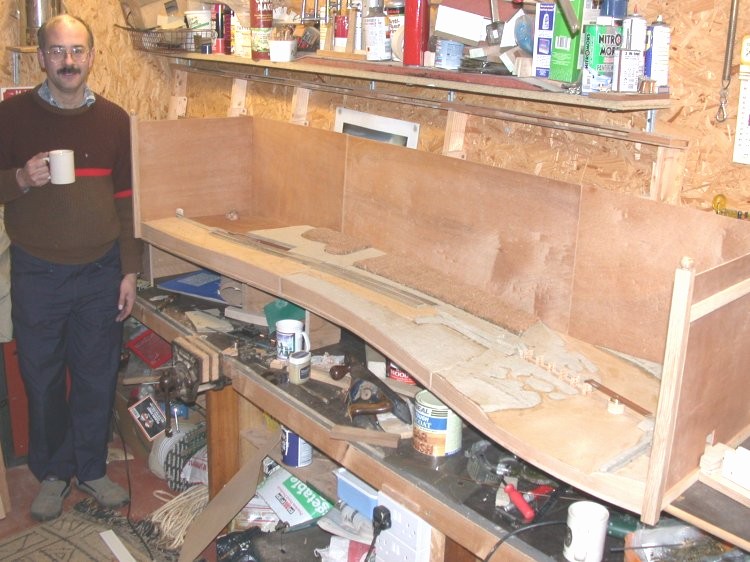 Layout and owner at an earlier stage.   I bet you're glad I tidied the workshop!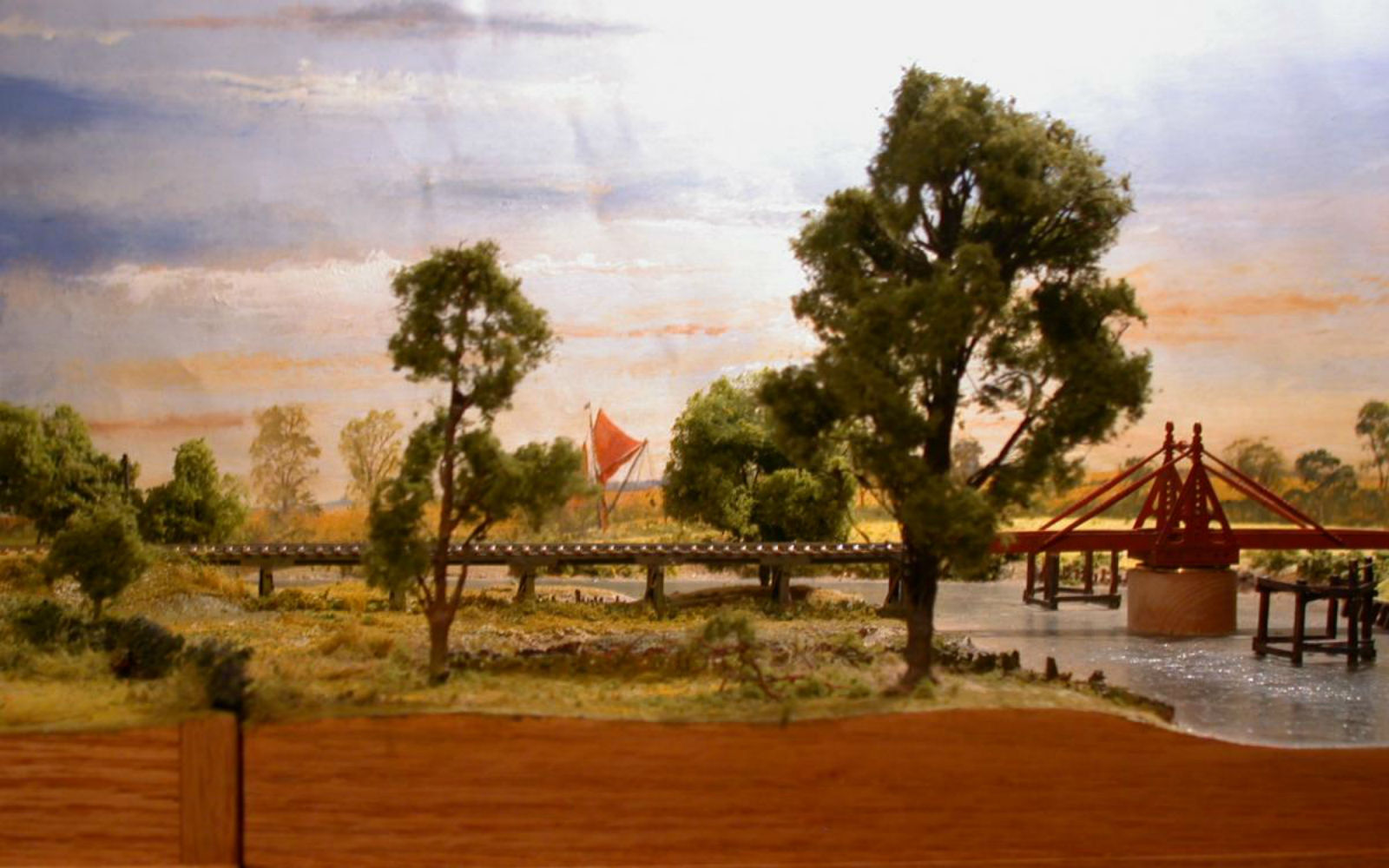 A view straight across the landscape by the river.  The barge coming down under top-sail and fore-sail alone (quite common on these river passages) is painted on the backscene and is maybe the reason for the other one being moored by the bridge waiting to go up (once I've built it).  The sparkling wavelets on the river were achieved by using a poor quality piece of plywood and arranging for the raised section of grain to run at right angles to the direction of view, representing 'cats paws' as a gust of wind affects the river surface - careful lighting does the rest.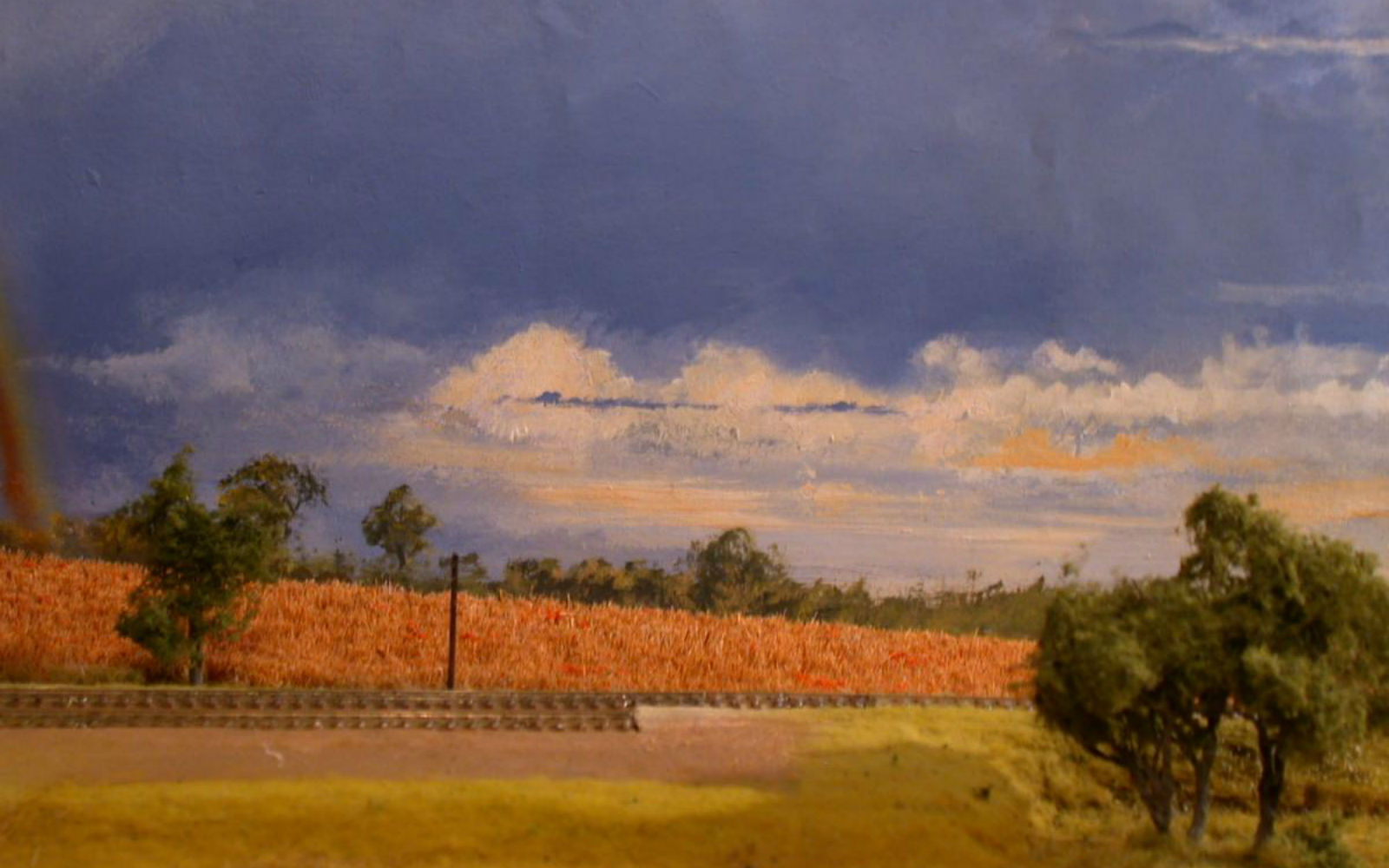 A small, but dramatic section of the backscene.   I have since built the buffer-stop and must retake this photo.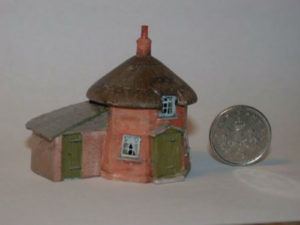 One of the cottages in the village.   More pictures will be added as the rest are built.   This is a model of a 'Dutch' cottage.   There are two of these on Canvey Island and one in nearby Rayleigh, though this isn't an exact model of any of them.   Many Dutch people came to this part of the UK in the late '1700's to help with flood protection and land reclamation.   My Dutch friend and fellow 2mm modeller, Henk Oversloot, says there are very few of these iconic structures left in Holland now.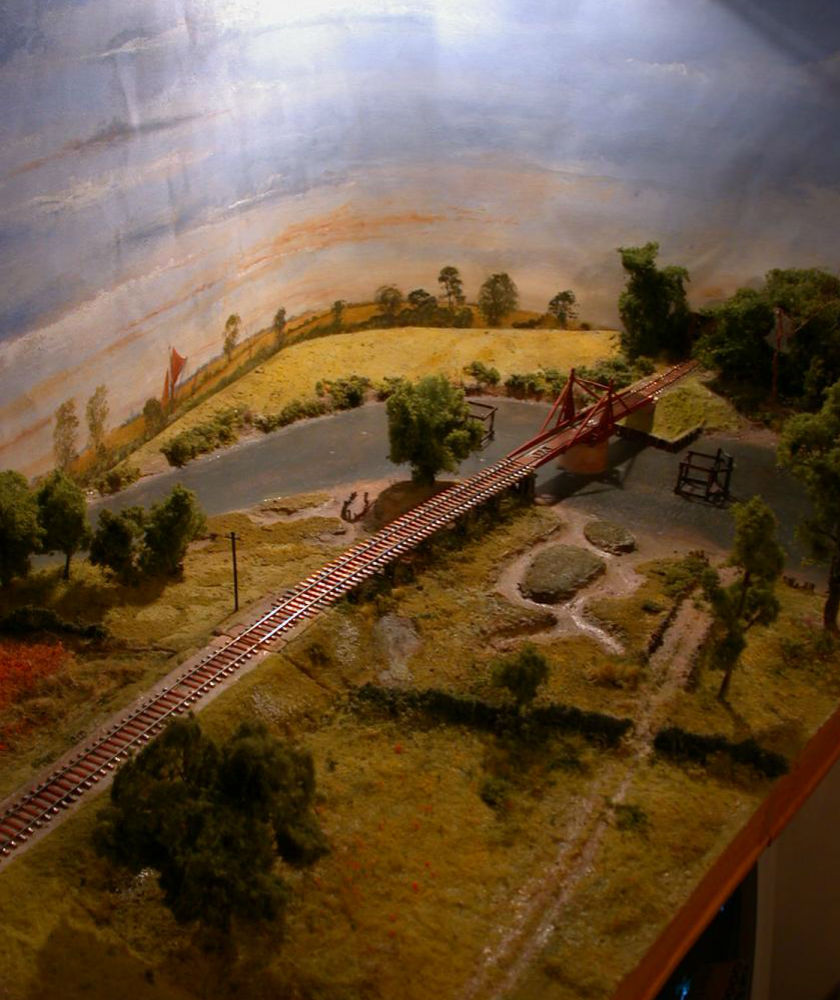 A view down on the river board.  I have since painted and ballasted the track, but still have to add details to the bridge.   People ought to iron their backscenes, didn't they!