This is the layout of my late good friend and fellow member of the 2mm Scale Association, Bill Blackburn.   He was a very talented engineer and the construction and models on Long Melford are excellent.   I helped him with the scenic work and the river board is complete – there is more which Bill was not unfortunately able to complete.   The river board has an area approximately 1200mm x 600mm (4ft x 2ft) and from bare plywood with the bridge installed the scenics took a little over a week of work.   As a change from my own layouts, Goldhanger and Framsden, Bill wanted his layout backscene to represent a bright summer's day – well I can do those too!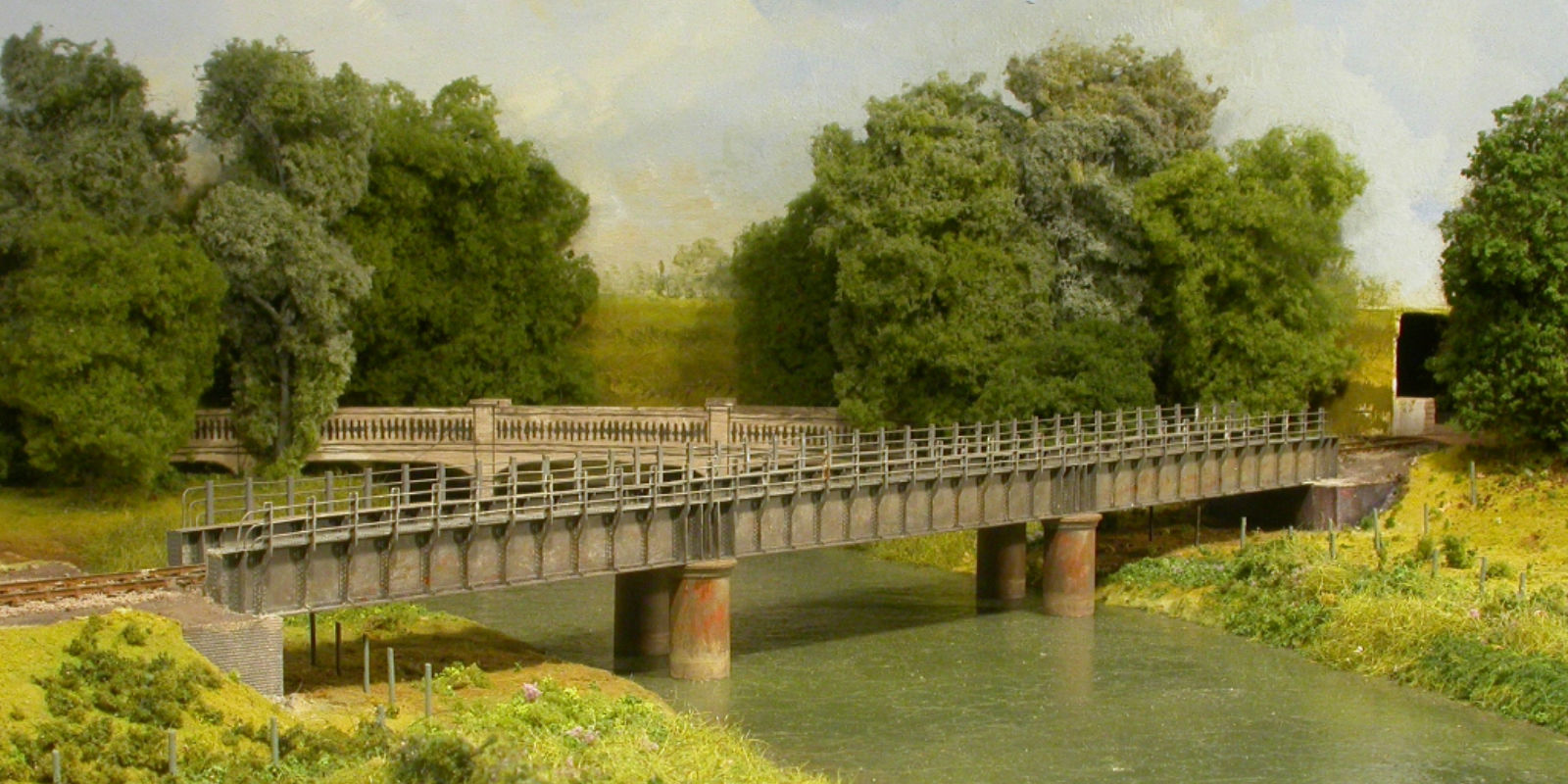 The road bridge in the background was only a temporary cardboard mock-up which Bill later replaced.   Fortunately, both these bridges are extant and we were able to measure them.   I designed the etches for the girders; Bill soldered them together and made the abutments and piers (turned on the lathe); I painted them.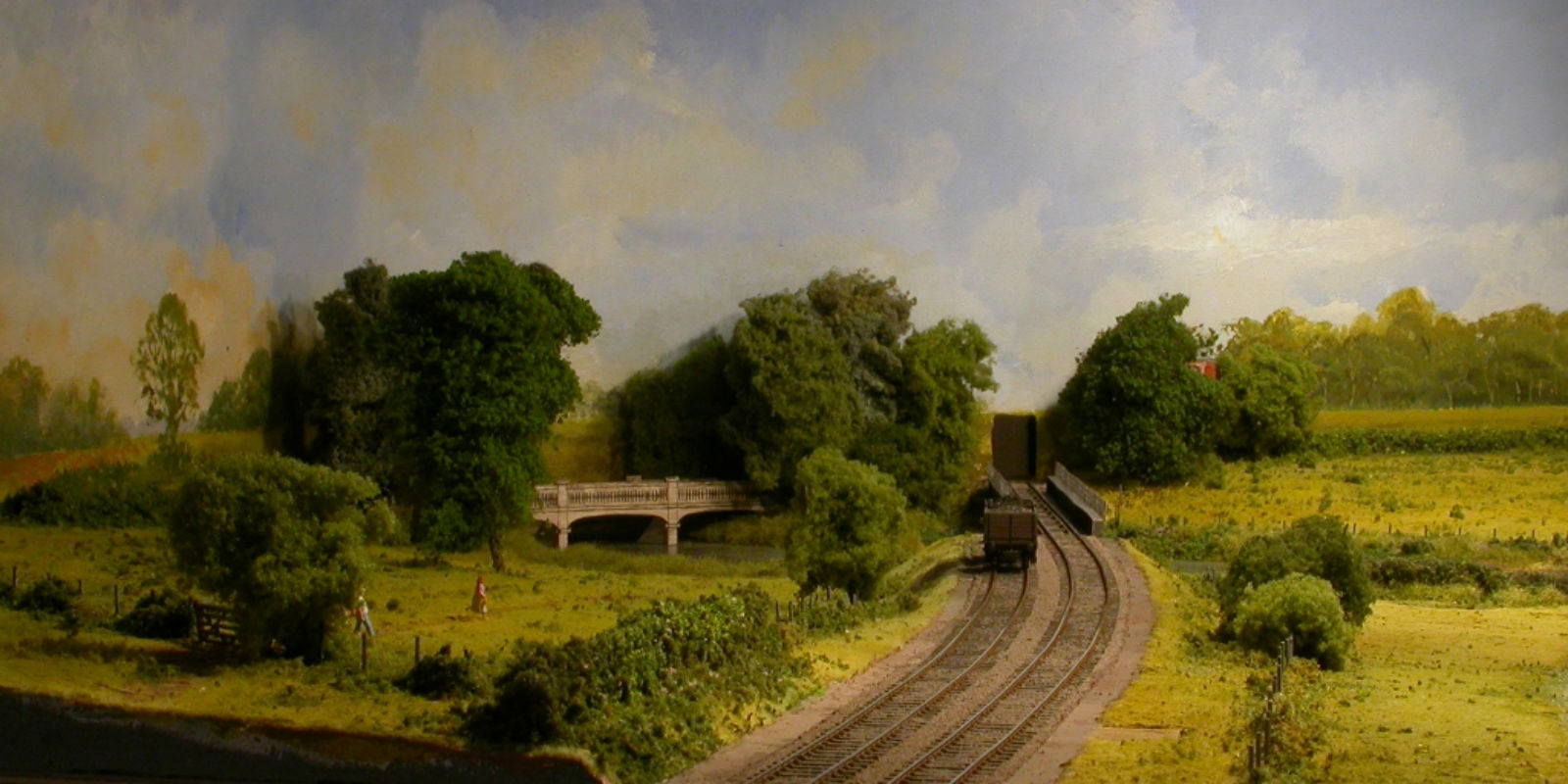 Bill made and laid the track and it is superbly neat.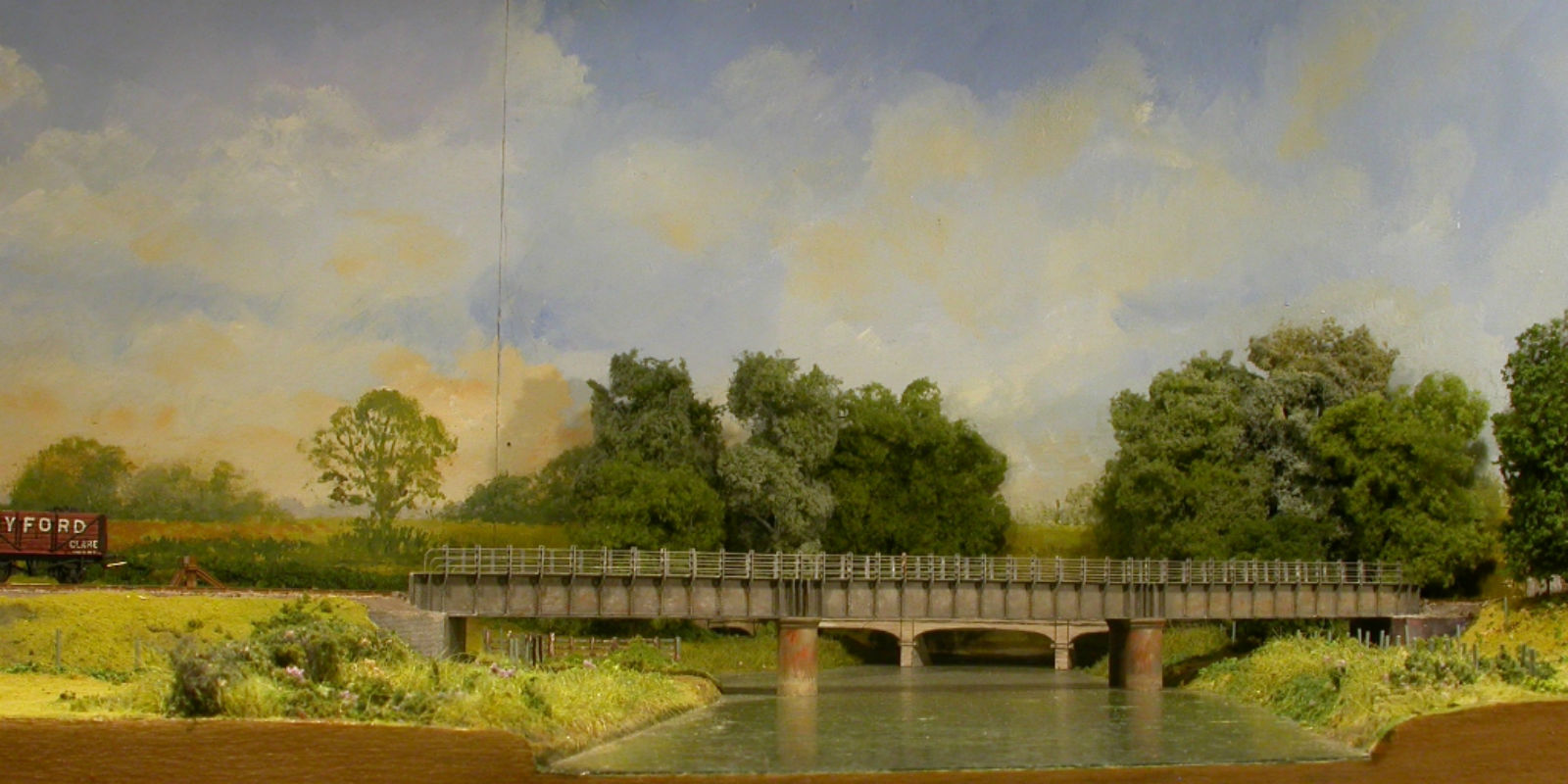 Canoeist's eye view.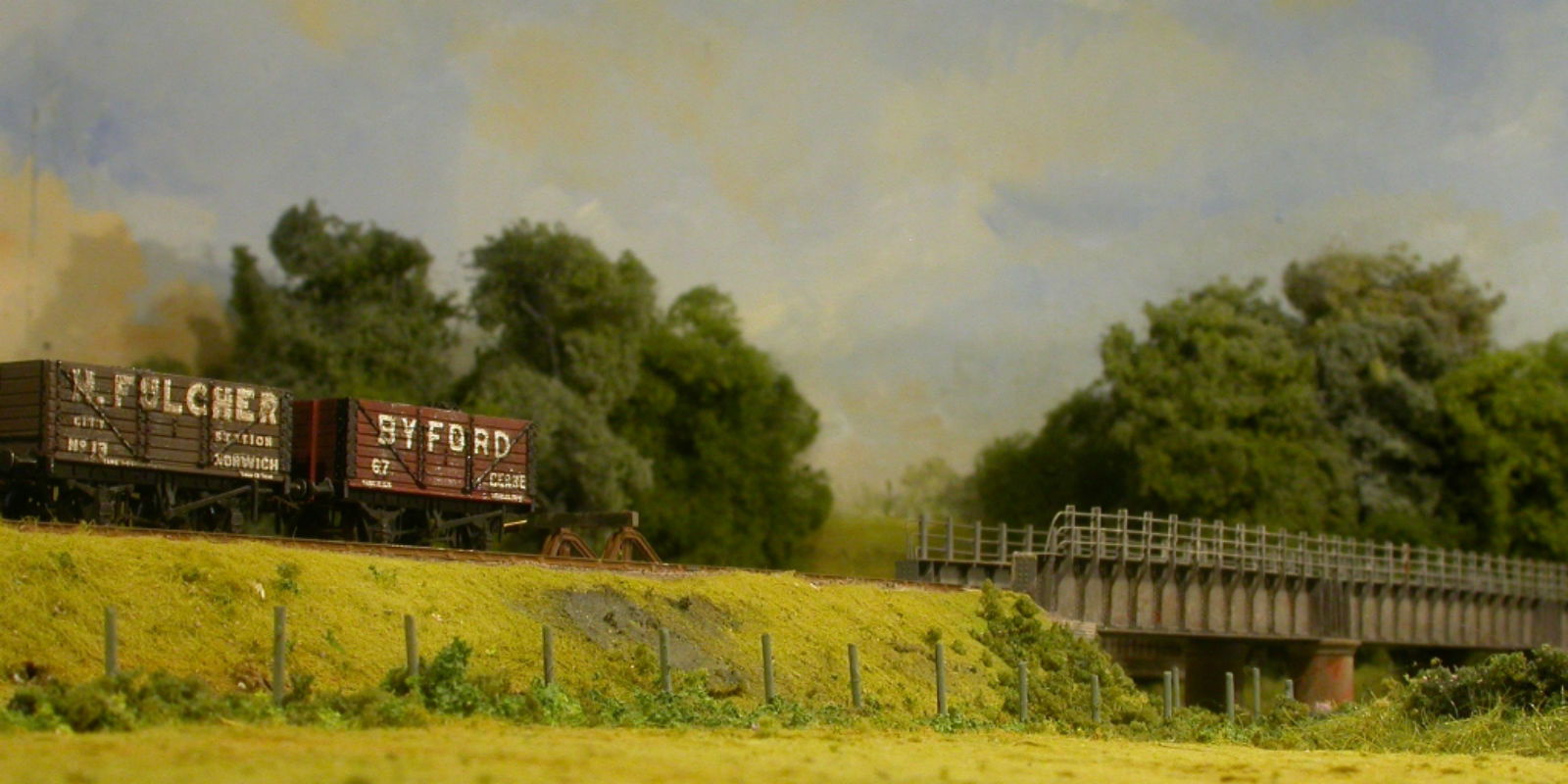 The bridge looks massive from this viewpoint.   The embankment has suffered a fire due to a spark from a locomotive being 'opened up' too enthusiastically on getting off the bridge – and from the burrowing of rabbits.

These views really show how the backscene integrates with the 3D modelling.   An art teacher colleague of mine spent several minutes looking at the above view and then announced that he couldn't see the transition.
… and one more view of us, having fun: