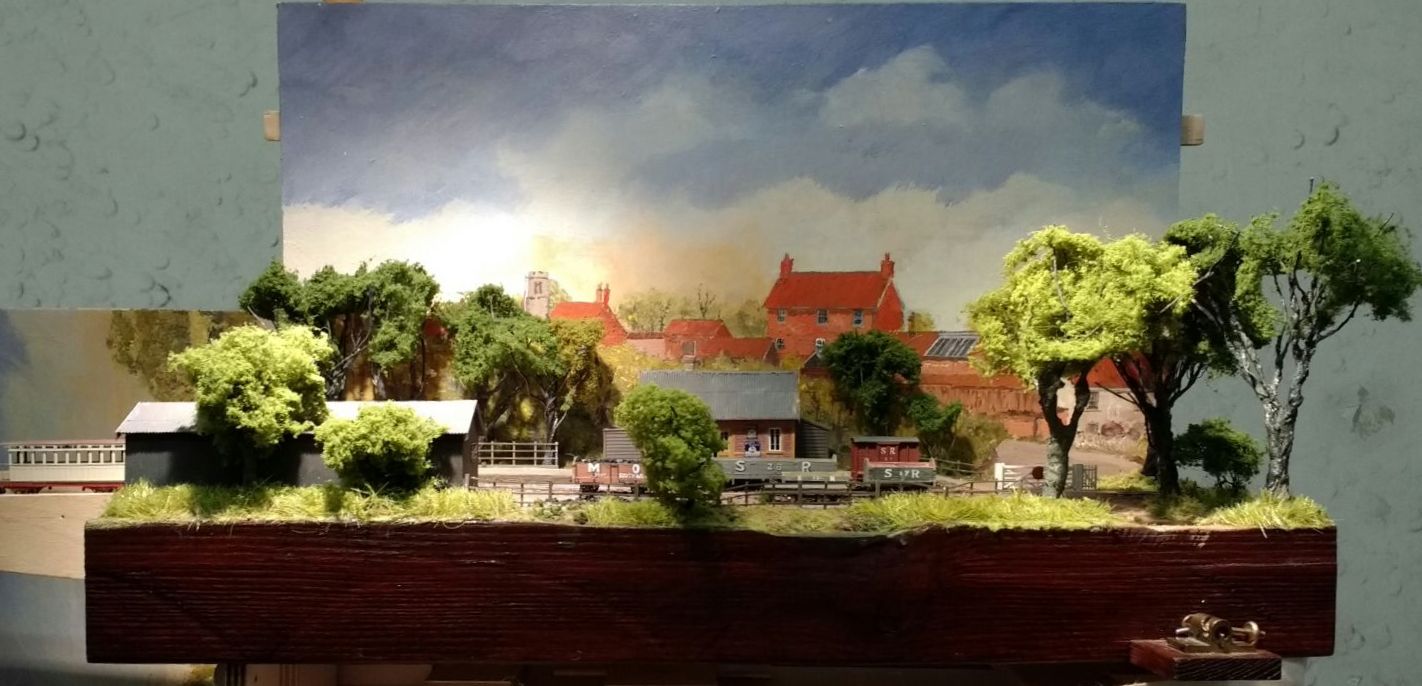 Here is a view of a layout I am building.   It is a model of the Southwold Railway at a scale of 3.14 mm/1ft.   You can see the bare boards for the layout on my baseboards page and some of the rolling stock on my News entry 'Second Post'.   It is very much incomplete.   The backscene, for example, is still being worked on and in the current view is only in rough outline.   I decided to enter part of one of the boards for the Dave Brewer Memorial Challenge at the narrow gauge exhibition ExpoNG which is held in October in Swanley in Kent.
The stipulation was that the board size could not exceed 500 mm x 250 mm so I made the right hand of my two layout boards (each 750 mm x 275 mm max) in two parts.   The challenge also stipulated that the scene was only to have one turnout, so I made one on a temporary base which I shall replace with a crossover.   Another condition was that the layout had to work, but unfortunately mine suffered an electrical fault which I was not able to correct in the time, so had to enter it as a static entry.
I made a dedicated trestle in knock-down form for the challenge.   This enabled the layout to be sat on a table top, but displayed at near eye level.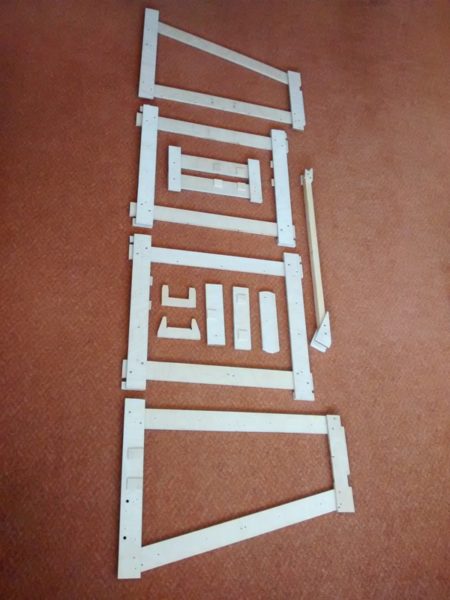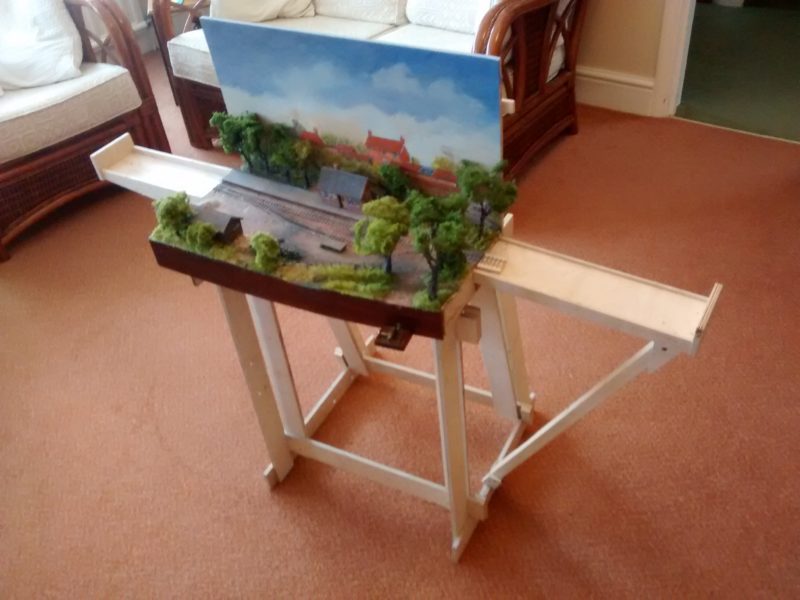 I am currently developing a page devoted to my narrow gauge modelling - watch this space!