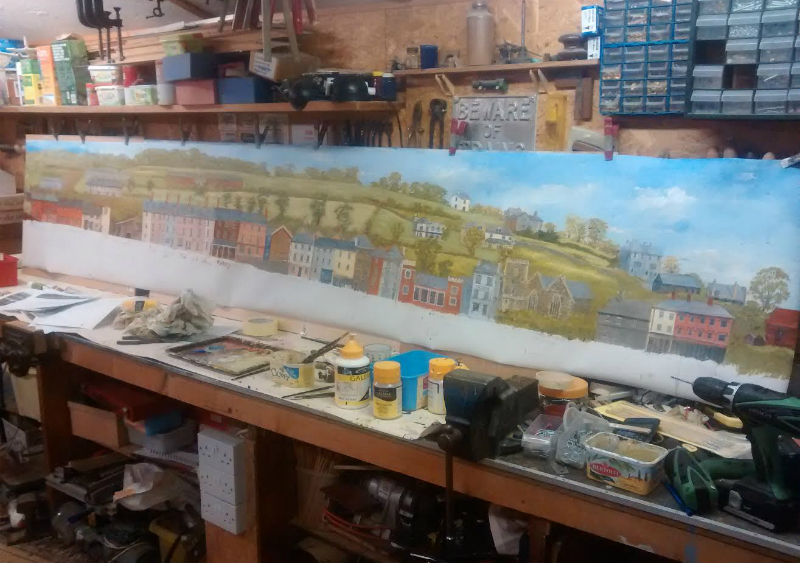 The painting was done on artists canvas and was so long I could only unroll part of it at a time in my workshop/studio.
I was pleased to receive a commission from Adrian Hall, the owner of the famous ukmodelshops website to paint a backscene for his 4mm scale model of Kingswear.   My wife and I visited him at his house in October last year and discussed his requirements and then a few weeks later when I had completed some other work for people I set to work.   I was able to deliver it to Adrian in early December and we set it up around his layout.   I am happy to say that Adrian was really pleased with the result - 'worth every penny' - and he said that his friends had observed that it really set the location as being Kingswear.
The backscene is in two parts - one of them 14 ft long and 22 inches high including the townscene behind the station;  the other 8 ft long by 14 inches high and including a view up the creek.