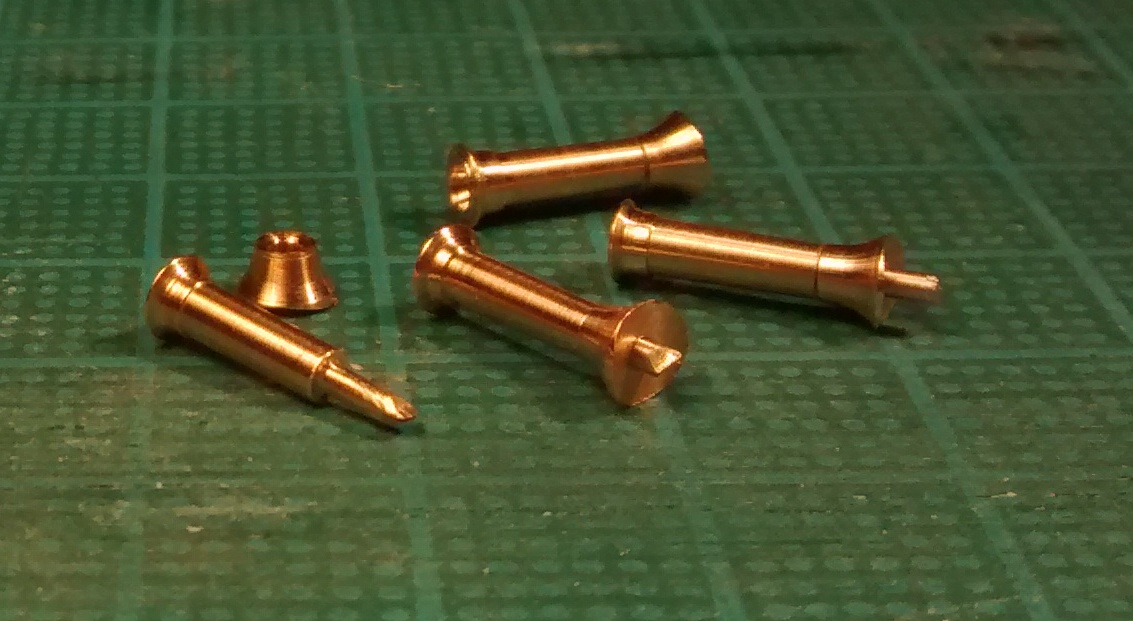 I have been enjoying myself today working at my watchmakers lathe.
I made the chimneys for four of the Sharp Stewart 2-4-0T/2-4-2T locomotives on the Southwold Railway.
The chimneys are very slender; very tall and with a slight taper - the locomotives look somewhat as if designed by Rowland Emmet (The Early Morning Milk Train cartoons).
I have already completed one of these locos barring a few details and together with these new ones I will have the stock for my narrow gauge 'pi' scale model railway.
The photo shows the chimneys on a standard cutting mat with a 1 cm square grid, to give an idea of size.